Summer Event: Mini Golf and Richardson's Ice Cream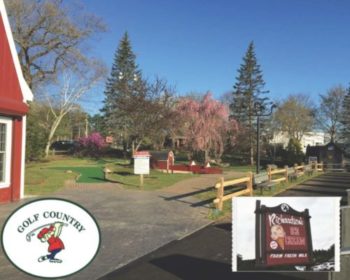 CANCELLED - Originally we had scheduled this event for May 31st. We were not able to host the event on that date due to pandemic closures. We had hoped to reschedule this event to later in the summer. But as of mid-July we have determined that even with restrictions lifted on some outdoor gatherings, it does not appear prudent to host this event.
This was planned as an afternoon of family fun. We will start with mini golf and then proceed next door to Richardson's Farm. At Richardson's we will enjoy ice cream and spend time on the dairy farm.