Board of Directors
The Celiac Kids Connections Board of Directors is comprised of Medical staff from Boston Children's Hospital and volunteers from the group. Their focus is to guide the group and serve the needs of our members moving forward. Board meetings are open to all and are held the second Tuesday of the month from September thru June at the Waltham location. If you are interested in attending a meeting or would like additional information please email celiackidsconnection@childrens.harvard.edu.
Dr. Dascha Weir, Medical Director
Dascha C. Weir first became interested in celiac disease during her medical training and is now a board certified pediatric gastroenterologist with expertise in Celiac Disease in children. She is the associate director of the Celiac Disease Program at Boston Children's Hospital and serves as the medical advisor of Celiac Kids Connection.
Originally a Boston area native, she attended Dartmouth College and graduated with a BA in History in 1995. She subsequently graduated from Case Western School of Medicine in 2000. She returned to Boston and completed her internship and residency in Pediatrics at Boston Children's Hospital and Boston Medical Center. After finishing her pediatric gastroenterology fellowship at Boston Children's Hospital, she joined the Division of Gastroenterology and Nutrition there and is involved both in clinical care and celiac related clinical research. She is also on the executive committee of the Harvard Medical School Celiac Research Program. In her free time, she enjoys spending time with her family and settling into a good book.
Alan M. Leichtner, MD, MSHPEd
Alan M. Leichtner, MD, MSHPEd, is the founder of Celiac Kids Connection and the Director of the Celiac Disease Program at Boston Children's Hospital (BCH). He also serves as Chief Education Officer and Director of the Department of Medical Education at BCH. He is the founder of the BCH Academy for Teaching and Educational Innovation and Scholarship.  Dr. Leichtner is a Professor of Pediatrics at Harvard Medical School (HMS). He received his undergraduate degree from Brandeis University and his MD from HMS.  He completed his Pediatric Residency and his Fellowship in Gastroenterology at Boston Children's Hospital. He also has a Master's of Science in Health Professions Education from the Massachusetts General Hospital Institute for Health Professions.  As the former Associate Chief of the Division of Gastroenterology, Hepatology and Nutrition at BCH, Dr. Leichtner expanded the clinical practice to include multiple centers and subspecialty programs as well as satellite offices. Dr. Leichtner is the author of dozens of scholarly articles and has been recognized locally and nationally for his clinical and education leadership.
Janis received her undergraduate degree in psychology from the University of Michigan and Master's degree in Social Work from the University of Chicago. She worked in the field of juvenile justice within the juvenile courts, before transitioning to social work within the healthcare field. She previously worked with pediatric diabetes, cardiac and kidney transplantation programs as a clinical social worker at Children's Memorial Hospital (affiliate of Northwestern University) in Chicago. In 2004, Janis began working as a clinical social worker and mental health clinician in the Celiac Disease Program, as well as in as in the Inflammatory Bowel Disease Center to provide psychosocial support to families at Boston Children's Hospital,
She frequently speaks to parent, sibling and family groups, provides both regional and national presentations and has published on topics including the mental health considerations and impact of chronic illness on families, state and federal equity programs for effective advocacy for patients with chronic illness, school advocacy and educational equity, transitioning from pediatric to adult medical care, and impact of chronic illness on rights and medical coverage. Her research focus includes transitioning from pediatric to adult centered care with chronic illnesses.
Vanessa Weisbrod, Celiac Disease Program Director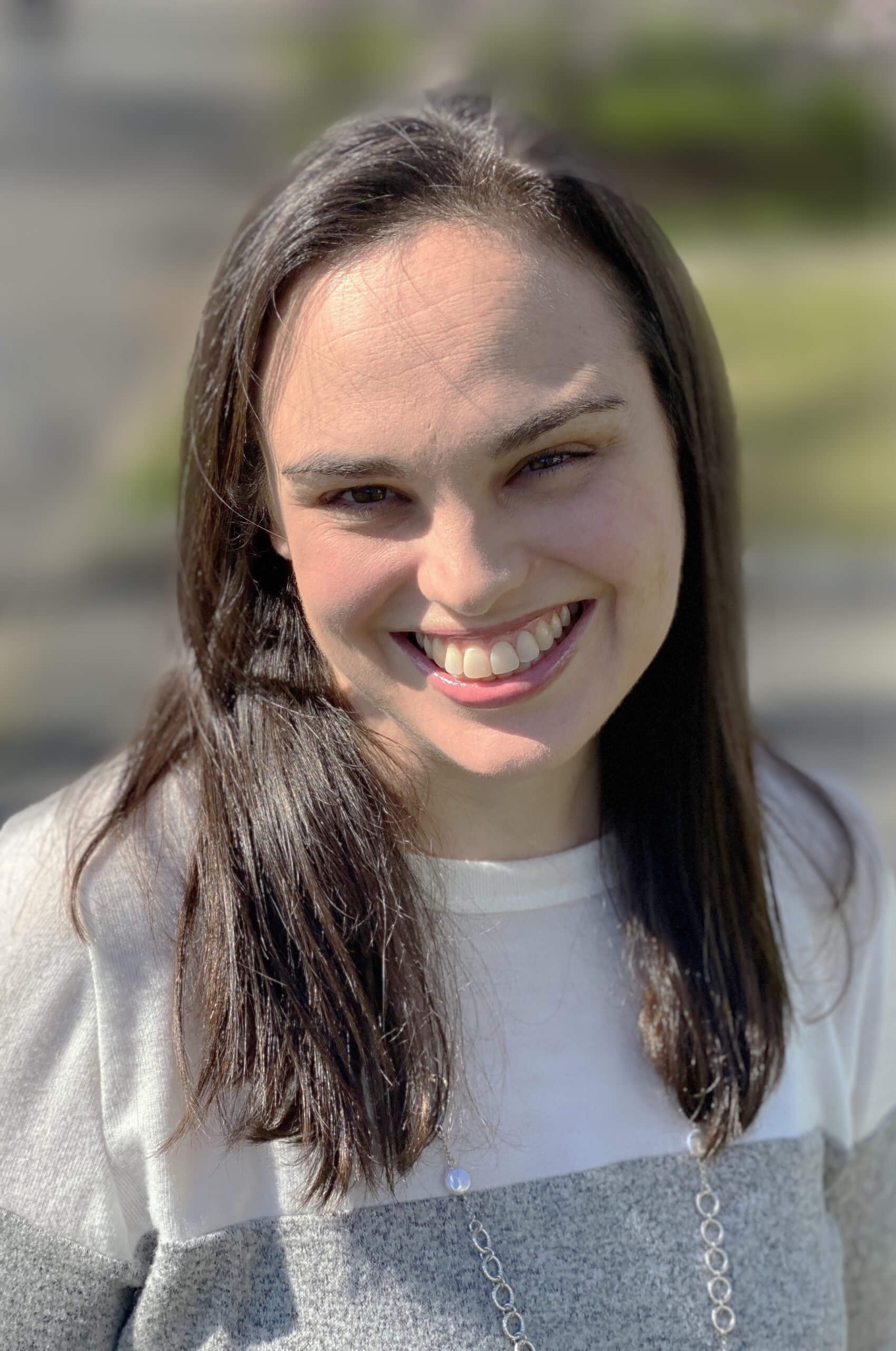 Vanessa Weisbrod is the Director of the Boston Children's Hospital Celiac Disease Program. In this role, she will work to build a robust community engagement and education program that strengthens the ties between the BCH clinical team and the Celiac Kids Connection support group, as well as engage local and national partners. Vanessa comes to BCH after 12 years as the Director of the Celiac Disease Program at Children's National Hospital in Washington DC. In her previous role, she led the effort to create national recommendations for managing children with celiac disease in learning environments and research looking at cross contact with gluten in shared kitchens and schools. She developed innovative approaches to education that methodically allowed families to successfully adapt to the gluten-free diet including producing a series of cooking and nutrition videos, building an interactive digital app for celiac education, hosting a bi-monthly podcast and managing live and web-based educational forums. Vanessa was diagnosed with celiac disease in 2004 and her son was diagnosed in 2016 when he was three years old. She has authored four gluten-free cookbooks and whole heartedly loves gluten-free food. Vanessa sees herself as a passionate advocate for families living with celiac disease and is excited to be a part of the Boston gluten-free community. You can reach her at vanessa.weisbrod@childrens.harvard.edu.
Francie Kelley, Executive Director
Francie first learned about celiac disease in December, 1998 when her then 3-year-old daughter was diagnosed. She immediately became active in the celiac community and with two other Moms started a support group in Austin, TX.
Francie and her family moved to the Boston area in 2013 and in 2014 she began volunteering with Celiac Kids Connection. She served on the board and eventually served as the board chair. She became Executive Director in December, 2015.
Francie studied business at St. Anselm College and received an MBA from Babson College. She spent 15 years working in human resource management and benefits administration. She took time out of the workforce after the birth of her daughter. At that time she got involved in volunteer work. She was active in PTA and led the celiac group in central Texas for many years.
In her free time, Francie likes to travel, ride horses and cook. Prior to her daughter's celiac diagnosis she was an expert at finding ways to get out of cooking. But once she had to learn gluten-free cooking and baking, she discovered that she really enjoyed it.
Marie Ericson, Chair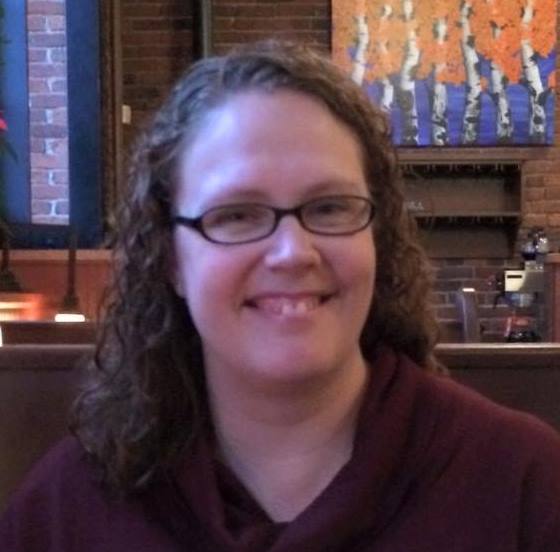 Marie and her family joined the Celiac Kid's Connection in 2014 when her son was first diagnosed. She started participating with CKC in 2015 by volunteering on the Editorial Board and writing the recipe column for the newsletter. Marie joined the Board of Directors in 2018 and has been Chair since early 2020.
Marie has a BA in Law and Society from American University in Washington, DC and worked for various non-profits focusing on international education and rule of law in DC before going to law school. She has a JD from University of Washington, School of Law, in Seattle. Marie practiced immigration law for 10 years, in Seattle and Boston, focusing mostly on lower-income immigrants, asylum seekers, victims of domestic violence and victims of human trafficking.
Marie now manages her local farmers market (Cantonfarmersmarket.org), shares her recipes and gluten-free cooking on social media (MammasCooking.net) and contributes to Gluten-Free New England (WickedGlutenFree.com). She likes to spend her free time with her husband and 3 kids hiking, kayaking, playing tennis and of course cooking!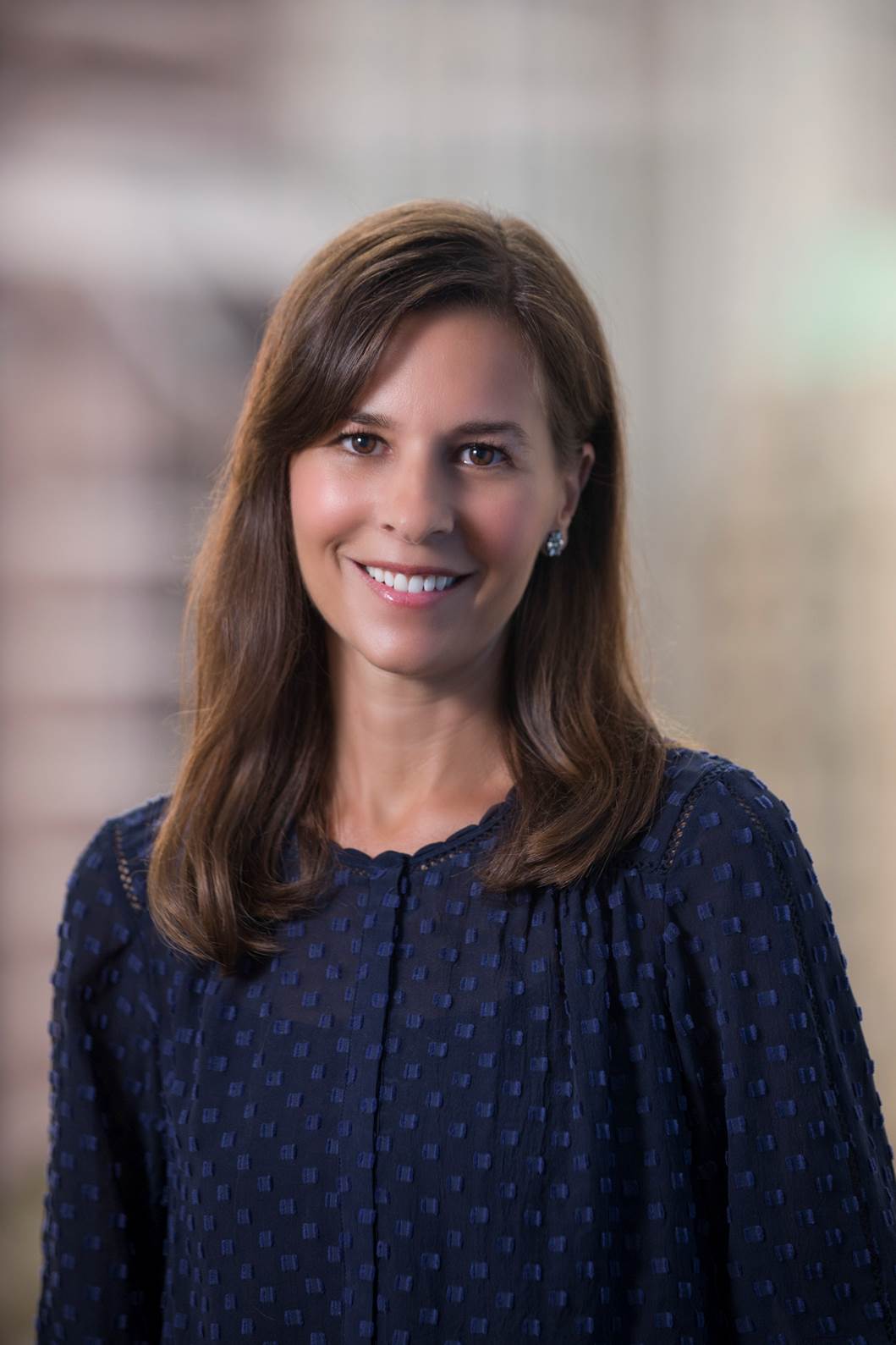 Jen Moss became a member of the Celiac Kids Connection in 2017 when her daughter was diagnosed with celiac disease.  She joined the Board in 2018 after attending her first CKC event and seeing what a positive experience it was for her daughter and so many other children.
Jen earned her J.D. from Boston College Law School in 2001, her M.A. in French Language and Civilization from Middlebury College School in France in 1997 and her B.A. with High Honors in French from Middlebury College in 1996.  She currently works as a legal recruiter at Major, Lindsey & Africa in Boston, and is pursuing her M.B.A. at F.W. Olin Graduate School of Business at Babson College (degree expected May 2020).
In her free time, she loves skiing, golfing, skating, surfing and keeping up with her two busy children.
Deborah Ferguson, Clerk
Deborah Ferguson became a member of the Celiac Kids Connection (formerly Celiac Support Group) in 2014, when she first learned that her young son had celiac disease. In 2016, she became a board member.
Deborah attended the University of Manitoba and graduated with a BSc in Genetics. She subsequently earned a PhD in Experimental Medicine from McGill University and completed her postdoctoral studies at the University of Texas Southwestern Medical Center in Dallas. Currently, Deborah works in the Boston area as a medical writer and scientific consultant.
In her free time, Deborah enjoys reading, gardening, trying out new recipes, and watching her two boys play hockey.
Abby Baird, Teen Board Member
Abby Baird is a junior in high school and was diagnosed when she was 13. She loves to play basketball and works at Silver Bay YMCA center in New York over the summers. She is a Celiac Kids Connection teen mentor and writes for Celiac Kids Connection along with helping with website maintenance occasionally. She joined the board in 2020 and loves that she is able to help other children with celiac disease.
Caroline Johnson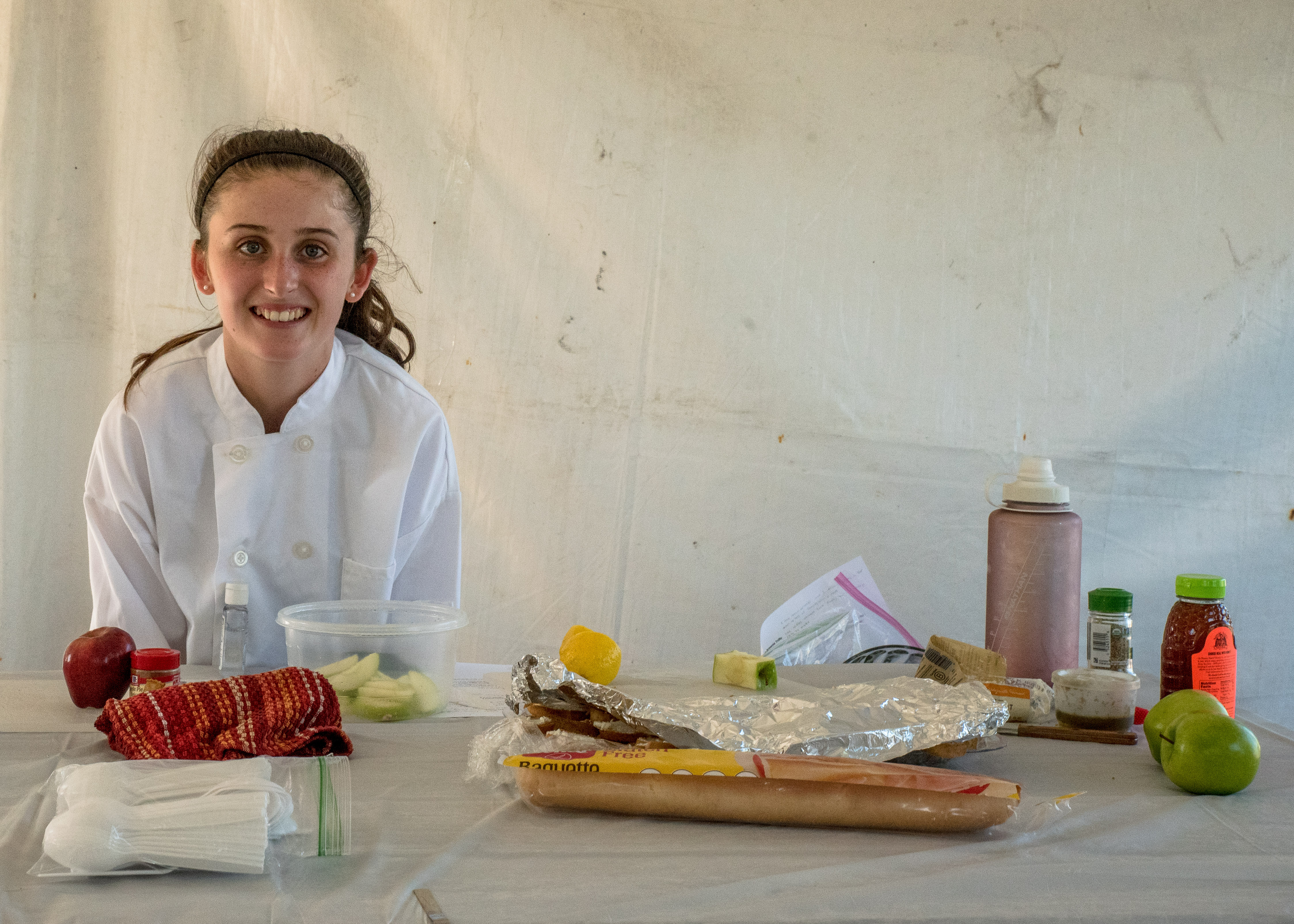 Caroline Johnson is a junior in high school and was diagnosed with celiac disease when she was 13 years old. She loves running, theatre, science and cooking. She is a Celiac Kids Connection teen mentor and writes the teen recipe column and seasonal articles for the newsletter. She joined the board in 2019 and enjoys the comradery among the group's teen members and being able to support the younger members by sharing what she has learned since being diagnosed.
Isha Mehrotra
Isha Mehrotra is a sophomore at MIT majoring in chemistry and biology and joined the Board in 2019. She was diagnosed with Celiac Disease at age four. The difficulties and lifestyle changes the disease presented inspired her to better understand the disease and advocate for fellow diseased individuals. At MIT, Isha is a coxswain for the women's rowing team, volunteers at a hospital, is an executive member of the Biology Undergrad Student Association, tutors a biology class, is a Peer Mentor in her dormitory, and a Board member for the Harvard-MIT Cooperative Society.
Isha has long been involved with research, and currently conducts translational research at Massachusetts General Hospital on the role of the microbiome in Celiac Disease in pediatric patients. She hopes that this research may someday help the with the diagnosis of Celiac Disease.
Isha loves that being on the Board gives her the opportunity to connect with and help patients more directly than through her research, and especially wants to support teenagers in managing their disease and diet during college. Isha hopes to attend medical school after college in the hopes of one day becoming a pediatric gastroenterologist or hematologist.
In her free time, she loves to read classics and listen to classic rock music, travel, and go back home to California to visit her parents and twin brother.
Andrew Sears
Andrew Sears is a senior in high school and was diagnosed with celiac disease when he was 11. He loves to be outside, is interested in history and geography, and is a fan of playing and watching sports.
Andrew has participated on the food insecurity subcommittee and helped create a monthly food drive program for people to host. He joined the board in 2021 and hopes to be able to help other teenagers who have been diagnosed with celiac disease.
Dave Stubler
Dave became a Celiac Kids Connection Board Member in 2021.  Dave first learned about celiac disease when he was diagnosed at age 45 after suffering for 10+ years with a variety of symptoms.
Dave graduated from Rockhurst University in 1997 with a Masters in Business Administration.  Dave graduated from Kettering University in 1994 with a BS in Mechanical Engineering.  Dave works in the Defense and Aerospace Industry in Kansas City, where he lives with his wife and two college age sons.
Because health reasons, he must avoid dairy and red meat in addition to gluten.  Dave has always enjoyed cooking but didn't take up baking until going gluten free.  He embraces the challenge of discovering safe ingredients and learning new methods to recreate his family's favorite foods and meals that they can enjoy together.
Laura Warren
Laura was diagnosed with celiac in 2013. Along with Laura, one of her 4 children has also been diagnosed with celiac disease. As a member of the Children's Hospital community, Laura joined the board of the Celiac Kids Connection in order to help other young families adapt their lives to a healthy, gluten-free lifestyle.
Laura graduated from Saint Anselm College in Manchester, NH in 2002 with a degree in pre-med and accounting.  In 2006 she completed a degree in Physician Assistant studies at Touro College and began working at Children's hospital in the Orthopedic department. She continues to work on a per-diem basis and lives in Sudbury with her husband, Zack, and four young children. In her spare time, Laura love to garden, cook, play tennis and tries hard to keep up with her busy creative kids!
Alexandra Weinsten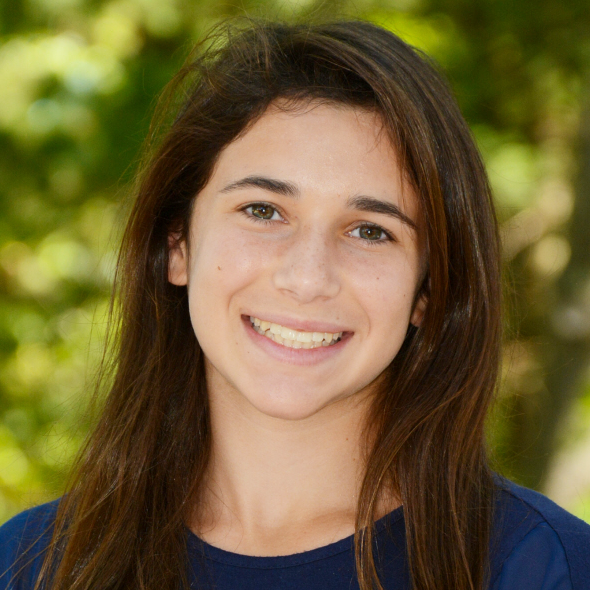 Alexandra Weinsten is a sophomore at the University of Pennsylvania studying astrophysics, math, and history. She was diagnosed with celiac disease at the age of 12 and since then has enjoyed sharing her experiences and helping newly diagnosed patients. She served as a Teen Board Member of Celiac Kids Connection ("CKC") from 2016-2019 and became a Board Member at Large in 2020. Alexandra was also a CKC teen mentor while she was in high school.
At Penn, Alexandra is a member of Penn Aerospace Club's rocket team, Women in Physics and the Society of Physics Students. She tutors science at a local middle school, and plays on the UPenn Women's Club Soccer Team. In addition, Alexandra has brought her passion for working with the Celiac community to Pennsylvania as she volunteers with the organization, Beyond Celiac, which is based outside Philadelphia.
In her free time, she enjoys walking her dog, traveling, playing tennis, and trying new gluten free recipes with her twin sister.